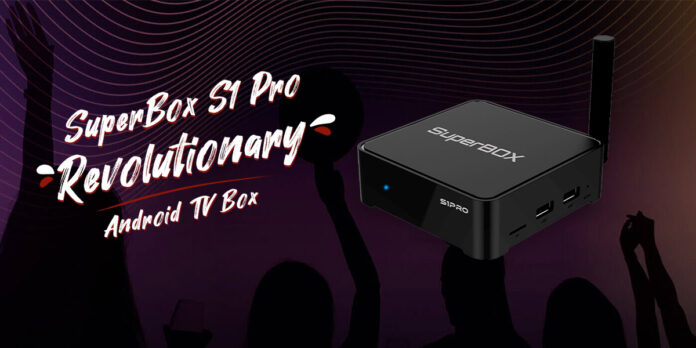 With the evolution of televisions, the way we watch television has also changed. Today we use it to watch online content without relying on the traditional programming of a conventional TV channel. A box smart tv makes the difference and we will tell you everything you need to know about it.
Traditional televisions have lost their charm, because technology has been in charge of designing them with improvements and functions that surpass them. Today, smart TVs provide users with a variety of options that make them more sophisticated thanks to their Bluetooth and WiFi connections.
If you have a conventional TV at home, no problem; fortunately Smart TV Boxes have arrived on the market, which allow you to turn your regular TV into a smart TV thanks to the technology of these devices.
What is a Smart TV Box for?
Smart TVs come with an integrated technology system to establish an Internet connection via WiFi. This allows you to watch content directly from the TV that is on the web.
Thanks to the Smart TV Box it is possible to adapt this same technology externally to non-smart TVs. Its operating system allows the TV to provide multimedia options and do the same as a smart TV would do through functions such as the following.
Internet connection
By installing a Smart TV Box on your TV it is possible to visualize on it any content that is on the web through a WiFi connection, although you can also do it via Ethernet. This way you can surf the Internet, watch videos, download multimedia content and even access online games.
Play streaming content
Undoubtedly the streaming service platforms are leading the audiovisual entertainment at the moment. By installing a Smart TV Box to your conventional TV, you can also watch streaming TV content such as Netflix, HBO, Hulu, Amazon Prime Video, among many others.
Content playback from other apps
If your TV has a Smart TV Box installed, you will not only be able to play streaming content, but also multimedia from other devices, such as videos from your cell phone or even videos from platforms like YouTube wirelessly.
Control the TV from your cell phone
One of the things you can do through a Smart TV is to control its functions from your cell phone, tablet and even from your smartwatch.
The best thing about this is that they do not have to be compatible in brands, with just having a good internet connection this will be possible.
Compatibility with Android system
Another very useful feature of this type of device is that most of them work with the Android operating system. This system is quite open and easy to use, plus it is compatible with most of the major brands in electronic devices available on the market, such as Samsung, Xiaomi, Poco, among others.
Undoubtedly the Smart TV Box has become a very useful device for those who do not have a smart TV or simply do not have the budget to buy one. So if your conventional TV is in good condition, use one of these devices to turn that TV into a smart one.