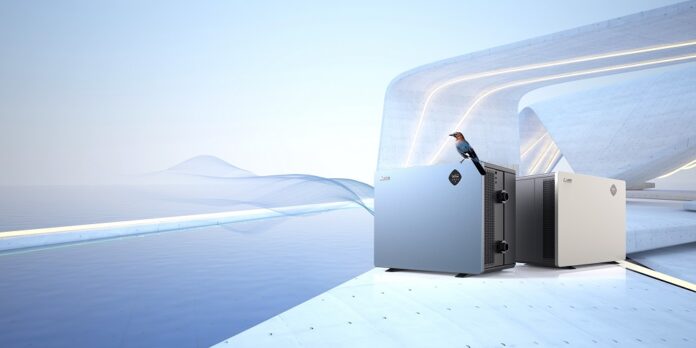 Heating a swimming pool is a perfect plan to enjoy the best moments in your swimming pool. Besides, swimming pool pumps are the best heating idea because of how they save your electricity. Again, when heating a swimming pool, you need to consider its effect on the surrounding environment. Is it convenient? Does the heating process affect the surrounding environment? Such are the questions you should consider before you start planning on how you will heat up your swimming pool. That is why this article will explain to you what to need to checkout for before picking your best inverter pool heat pump.
What you should know before buying your inverter pool heat pump
The Pool Size
You don't want to buy an inverter heat pool pump that is too small or extra-large compared to your swimming pool. It has to be effective and fulfill your heating needs. So, how do you know the right size? You need to calculate the size of your pool first, which is measured in m3 (cubic meters).
Note: Swimming pools have different shapes, so a regular pool (square or rectangular) for 1000 liters equals 1 cubic.
A curved pool with 1000 liters equals 0.78 m3, while swimming pools with a round shape and 1000 liters equal 0.89 m3. The oval-shaped swimming pool with 1000 liters capacity equals 0.89m3. To calculate the poolside, use L x W x H x The radian value, i.e., 1 for a square or rectangle-shaped pool in that order.
The Use of Pool Cover
If you want to install a swimming pool heat pump, the manufacturers recommend the use of a pool cover. The purpose of the pool cover is to maintain the heat and avoid it from escaping from the pool, especially at night. The pool covers save up to 50% energy.
If you don't have a pool cover, then ensure you buy a heat pool pump with a higher heating capacity. If you aren't sure how to go about the pool heat pumps and the pool covers, be sure to consult the experts first to ensure you get a pump that will satisfy your needs.
COP- Coefficient of Performance
This is the heating capacity of the swimming pool in relation to the power consumption. The humidity, water temperature, and air temperature are the main contributory factors affecting the heat pump.
Heating Capacity of swimming pool heat pump
Don't just buy any heat pump; get one that matches the heating capacity of your pool. This information is always available in the manual, and for clarity, ask an expert for extra guidance on what to check.
Conclusion
Although heating a swimming pool brings out extra comfort, you must be considerate, especially when going to get your pool heat pump. You need a product that will suit all your needs without having to spend more or experiencing issues handling the equipment. Know your swimming pool size and capacity, as these are the main concerns that will determine an appropriate heat pump.