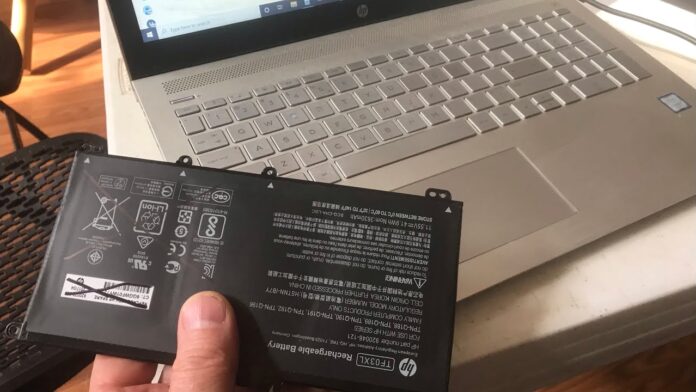 Are you performing your genuine hp battery replacement by yourself? Or do you need brief details on how to perform it without any trouble? Just give a glance at this article. And do it with 100% proficiency by following these easy steps.
Easy Steps to Follow While You Are Performing Your HP Laptop Battery Replacement
Replacing your laptop battery seems like a simple task, but it can be troublesome if you miss even a single step. To avoid any type of damage, you must follow all these steps one by one and change your laptop battery like a professional.
Step 1: Discard the Expired Battery from Your HP Laptop
Buy a new HP laptop battery that matches your needs. To protect the saved data in your laptop, you must create a battery report in your window. Ensure you have disconnected the computer from any electric cable, e.g., charging cable, internet cable, and USB device. Switch off your laptop. A battery latch button is present in every HP laptop at the bottom surface. Press that button and slide your battery to remove it from the laptop. Don't pull it hard, do it gently; By pressing the latch button, you can easily remove it.
Step 2: Insert the New Battery
Place your laptop on a plane surface and unbox your new battery. Read the instructions that are given with your new battery. Please insert the new battery in your laptop by pressing down the battery inner edge and inserting it in your laptop. Make sure the battery has been inserted in its proper position. If not, do this step again correctly. If it's not getting into the correct position, don't push the battery to fix it. It may cause damage to your laptop.
Step 3: Check If the Battery Insert Accurately
Don't switch on your laptop in a hurry. First, plug in your laptop with a charger and let it charge for a few minutes. Press the power button to let the operating system load, refresh your laptop twice, and check your battery status. Is it working well? If your laptop is operating without any trouble, it means you did it very well. But if your laptop is not functioning well and is not coming back to its optimal condition, you have to recheck your battery. It should be fault-free.
Points To Consider While Purchasing a New Battery for Your HP Laptop
You should keep these things in your mind while purchasing the new battery.
Don't ever go for a cheap battery; it may cause damage to your laptop.
Always check the voltage of the battery. Most laptop batteries have a voltage of 10.8 V and 14.4 V.
Battery capacity should match the laptop's needs. The capacity of any battery is written in milliampere hours (mAh) or watt-hours (Wh).
The Take-Away
Replacing your laptop battery by yourself is so easy, but it has some rules to follow. And this article is enough to help you out. If you are afraid of any damage, you can seek a professional for help.